Slate roofing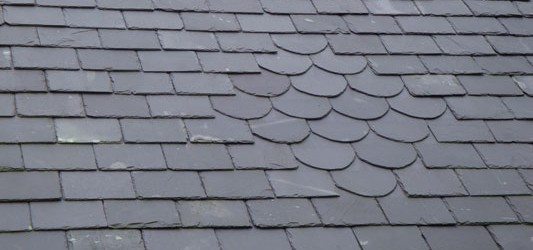 Welsh Slate Products supplies both blue/grey Welsh roofing slates (from the Blaenau Ffestiniog Quarry) and purple Welsh roofing slates, from the world famous Penrhyn Quarry in Bethesda.
Special sizes can be ordered for renovations or special projects requiring an off the shelf size.
Welsh Slate Products has specialist roofers who are able to finish work to the highest standards.
Contact Welsh Slate Products for:
Blue/grey Ffestiniog Welsh Roofing Slates.
Heather purple Penrhyn Welsh Roofing Slates.
Please phone or email Welsh Slate Products for more details or for slate roofing samples.